Here at Hog Roast Brighton we are lucky enough to be able to offer our services in this delightful seaside town. Since we started our catering business in this great place, we have had the pleasure of catering for a real variety of events and occasions including wedding receptions, christenings, parties of various celebrations and business events. Hog Roast Brighton are confident that we can provide you with some incredible food for any sort of occasion you have in mind. Hog Roast Brighton will offer you and your guests a warm welcome and some great food whatever the occasion. Whether you want a chilled out vibe or a more formal feel, we will design and deliver the ideal catering package for your event.
If you are looking for an easy, inexpensive way to feed a lot of party guests with great food, the Hog Roast Brighton team has the answer. We know how to provide delicious food that your guests will enjoy and be talking about months later.
We have been providing party food and hog roasts in Brighton and the surrounding area for over ten years now. Over that time, we have catered for all kinds of events. Everything from intimate family events, for a dozen guests, to glitzy corporate events. We have also provided spectacular feasts for numerous weddings.
Take The Stress Out Of Feeding Guests At Your Next Event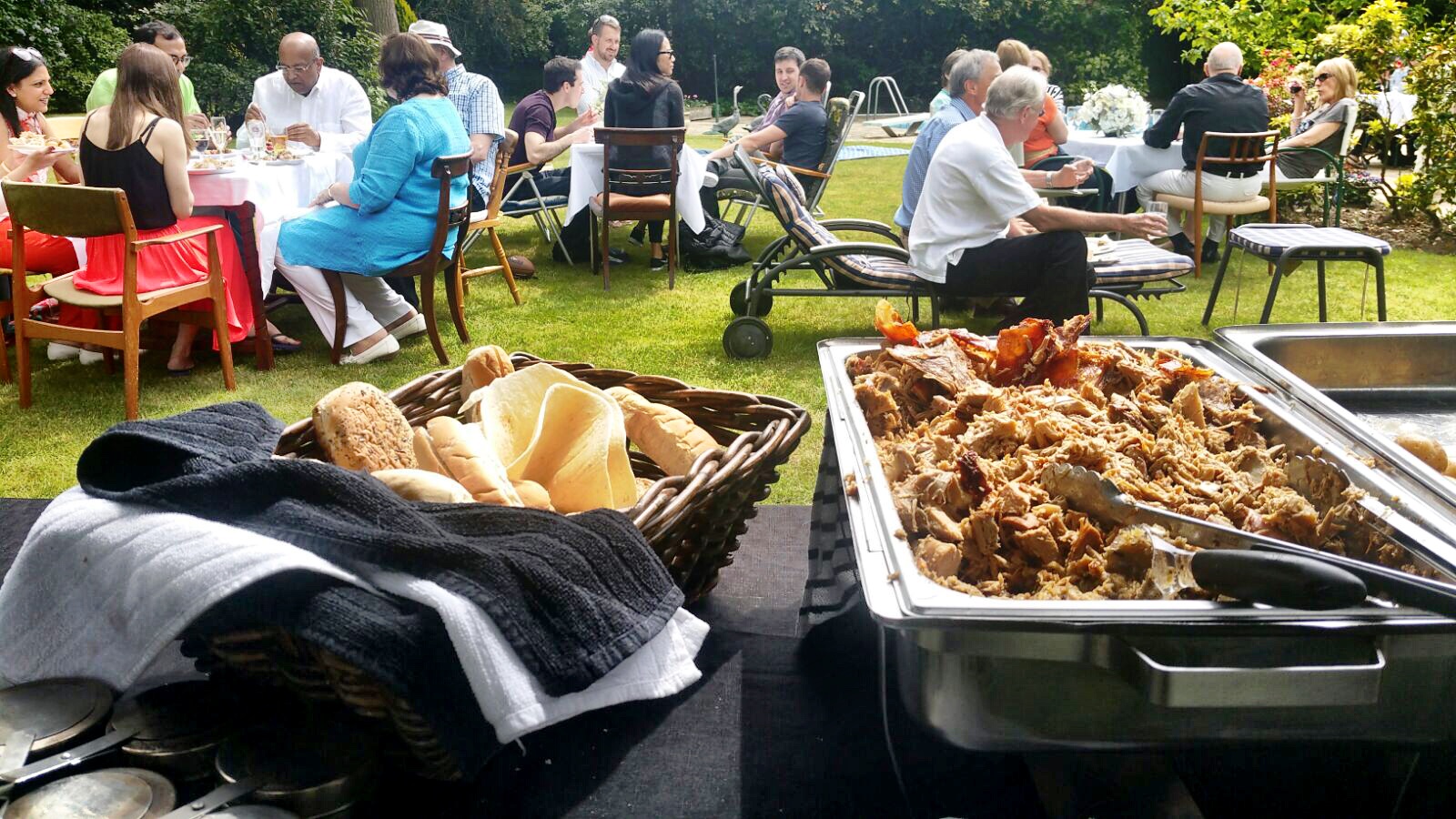 Over the past few years, the country's interest in the art of hog roasting has experienced an immense surge in popularity. However we want to assure you that our team at Hog Roast Brighton are only the best and have years of extensive experience in this delectable, highly skilled method of cooking. We are a passionate team who are dedicated to providing not only excellent quality food and a delicious feast for you and your guests but we also want to provide you with a catering experience – one which creates lasting memories and full tummies!
We focus mainly on providing hog roasts because experience has shown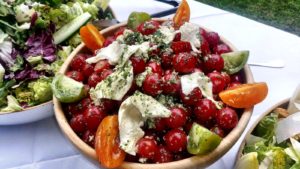 that this is what most people want. However, our chefs are trained to cook a whole range of other foods. We use fresh, locally sourced ingredients to produce a wide range of tasty finger and party foods. You decide exactly which of the dishes we provide. In addition to side dishes, we also offer a range of roasted meats as well as a barbecue service.
Our on-site catering and events team members are just as amicable and professional as our customer support staff and they will enhance your experience by providing incredibly attentive service throughout your event.
In order to ensure our diners feel the full benefit of our fantastic fresh ingredients, we always make every dish on our menus from scratch at the venue on the day and we never cut corners in any aspect of our preparation process no matter how large the event is or the location of your venue.
Hire Your Own Hog Roast Machine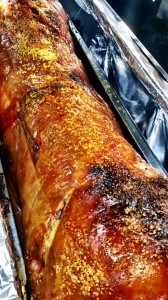 A hog roast is a budget-friendly yet exciting catering option for any private party, as well as being a great option for large-scale event catering. If you are looking for something new for your own catering business or even for domestic use we also offer Machine Hire packages.
We will suggest the most appropriate machine for your needs, how many people you need to feed and your level of ability. If you hire a machine from us, you will benefit from our expertise and top tips for achieving optimum results in your own hog roast catering.
If you want to be able to serve the perfect food for your guests then give us a call. We will talk you through all of the options from our machine hire packages to our Hog Roast Brighton catering services and give you a free quote. Regardless of which side of our business you choose to take up with us we can still guarantee a first class, professional service.