Much like our trendy south coast seaside town itself, the Hog Roast Brighton team are a catering company who have always moved with the times. We like to keep it interesting and offer our clients something a bit different, which is why we adapt our menus and service offer to suit you and your guests. Our high-quality hog roasts will always be the backbone of what we do, but over the years we have also gone on to become an extremely well-rounded and versatile catering company and we take great pride in surprising and delighting our diners on every level.
Our Superior Fresh Ingredients
Unlike many other catering companies in the area, every single one of our ingredients is carefully selected from the most reputable local suppliers. We know where all our food has come from and the conditions in which it is produced. All of our meat is reared in ethical conditions and all of the vegetables we source are fresh and locally grown. The superiority of our ingredients shines through in every dish we prepare, which never goes unnoticed by any of our clients. If you choose Hog Roast Brighton to cater for your event, you can be assured that we will never compromise on quality to save time or cut costs, and everything that is presented to you will be of the best possible standard.
Our Bespoke Catering Service
The quality of our ingredients isn't the only thing that makes us stand out from the crowd. We have a rather unique approach to catering because even though we are primarily a hog roast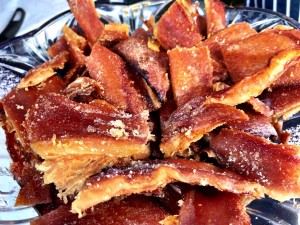 company, we have diversified our menus and service to allow us to cater for any type of event and any diet. Even if you don't want a hog roast at all, we are still a great option for your wedding, birthday party or corporate event. We can provide a range of alternative meats, all slow-roasted using our time-honoured cooking method; vegetarian alternatives, different styles of food to suit theme of your event, and more complex menus for formal occasions. We can also provide our own professional waiting staff for table service, or front of house staff to serve canapes, if required. Whatever you want, we can fulfil your needs and any of our menus can be adapted as necessary to ensure all of your guests are catered for.